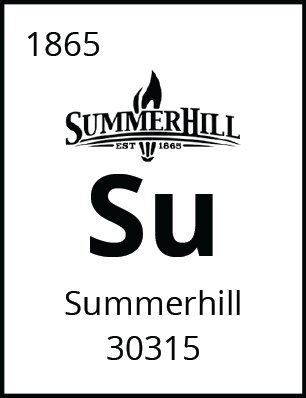 SUMMERHILL PROPERTY TYPE
Summerhill has high-end apartment homes, custom townhouses, and it is bordered by the neighborhoods of Grant Park, Mechanicsville, and Peoplestown.

SCHOOLS
Parkside Elementary
Martin Luther King Jr. Middle
Maynard Jackson High School

LANDMARKS & FAVORITES
Phoenix II Park
Broadstone Summerhill
Midtown Historic District
Hank Aaron Wall
Atlanta Olympic Cauldron Tower

Sorry we are experiencing system issues. Please try again.

Summerhill is a neighborhood directly south of Downtown Atlanta between Atlanta Zoo and Center Parc Stadium, built for the 1996 Olympics, former home of the Atlanta Braves and current home to the Georgia State Panthers football team. Established in 1865, Summerhill is one of Atlanta's oldest neighborhoods and was one of three original African American settlements established in Atlanta after the Civil War.Georgia Avenue was a thriving business district before World War II with stores and a movie theatre. Urban renewal and the development of the Atlanta Fulton County stadium in the 1960's took out many of the houses. Notably, the Atlanta Fulton County stadium was the only place in Atlanta that the Beatles played and was home to Hank Aaron's 715th home run. This area was revitalized in 1990's and home to many of the 1996 Olympic events and the site of the Olympic cauldron.Currently, Summerhill is undergoing redevelopment. Georgia State University is building student housing in the area and other new development includes a vision of vibrant streetscapes combining culture, food, entertainment, academics, housing, and world-class offices. Walkable, bikeable with great views of Atlanta, these are the Elements of Summerhill. Georgia Avenue is once again a thriving area for restaurants including Hero's Donuts, Hot Dog Pete's, Little Bear, the Little Tart, and Hodgepodge Coffeehouse. The area is also home to eclectic street art and murals.