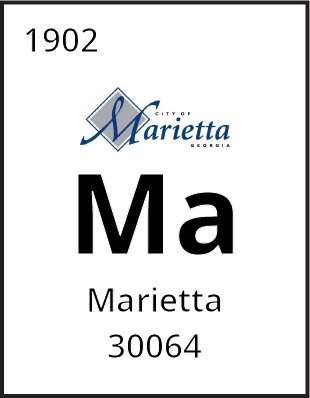 PROPERTY TYPE
Marietta is home to many different architectural styles including Victorian, bungalows, mid-century modern as well as low-rise condominiums, apartments, townhomes, and contemporary single family homes.

SCHOOLS
Marietta Sixth Grade Academy
Marietta Middle School
Marietta High School

LANDMARKS & FAVORITES
The Marietta Square
Six Flags White Water
Red Hare Brewing Company
Taste of Marietta
Marietta Art in the Park

Marietta is located just 20 miles northwest of Atlanta – ideal for people who want to be out of the hustle and bustle of downtown while still being close by. The city of 57,000 residents is 23 square miles. Marietta is easily accessible via I-285 and I-75 and offers a variety of housing options, land and parks, and a bounty of eateries and shops. Marietta Square has a variety of shops, an old train depot, a playground, and around 30 restaurants nearby. Whether you are looking for a fixer-upper, cozy bungalow, or a country club home, Marietta offers it all.