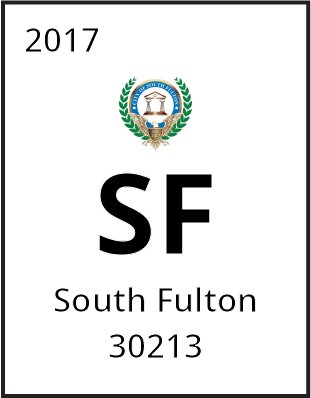 Just a 15 minute drive to the world's busiest airport, the City of South Fulton is home to a diverse population of over 100,000 people. Incorporated in 2017, it includes bustling business districts and neighborhoods along the southeast border. The City of South Fulton is made up of numerous communities including Sandtown, Stonewall, Ben Hill, and Cliftondale. The City of South Fulton offers a variety of parks, recreation centers, tennis courts, and aquatics. South Fulton is a new city with lots of room for community involvement and growth. Many homes in South Fulton are single-family modern homes along with several new construction opportunities.

PROPERTY TYPE
The City of South Fulton is home to many low-rise condominiums, apartments, and townhomes.

SCHOOLS
Stonewall Tell Elementary School
Sandtown Middle School
Westlake High School

LANDMARKS & FAVORITES
Boundary Waters Park
Cascade Springs Nature Preserve
Wolf Creek Amphitheater
Wolf Creek Golf Club

Sorry we are experiencing system issues. Please try again.

The City of South Fulton, Fairburn and Palmetto are located south and southwest of the city of Atlanta in Fulton County.