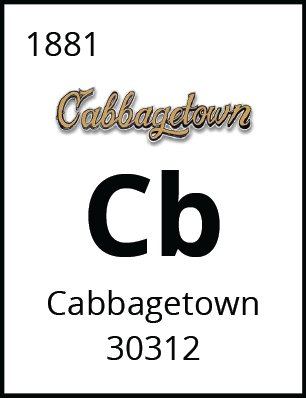 Cabbagetown was the location of one of the South's first textile mills, the Fulton Bag and Cotton Mill. The mill closed in the 1970s and was converted into the Cotton Mill Lofts. Today, the neighborhood still portrays the vintage 19th century feel. Highly rated restaurants such as a popular French breakfast and lunch joint, Petit Chou, and a bohemian brunch place, Carroll Street Cafe, offer welcoming atmospheres to residents. Cabbagetown has become a popular area due to its convenience to shops and restaurants.

Vintage, artsy with welcoming greenspaces nearby, these are the Elements of Cabbagetown.

CABBAGETOWN PROPERTY TYPE
Most prevalent in Cabbagetown is the largely unornamented "Tuscan" variation in which gabled semi-detached and detached houses are fronted by porches supported on Tuscan columns or half columns.

SCHOOLS
Parkside Elementary
Martin Luther King Jr. Middle
Maynard Jackson High School

LANDMARKS & FAVORITES
Cabbagetown Park
Chomp and Stomp Festival
Krog St. Tunnel
Triangle Park

Sorry we are experiencing system issues. Please try again.

Cabbagetown is an intown Atlanta neighborhood on the east side of Atlanta. The community is an artsy, hip place with an edge that attracts diverse residents. Cabbagetown has a rich history and is listed in the U.S. National Register of Historic Places. The neighborhood is adjacent to Atlanta's oldest cemetery, the Oakland Cemetery. Cabbagetown is connected to Inman Park via the Krog Street Tunnel and is located just north of Reynoldstonw. The Atlanta Beltline runs next to Cabbagetown.