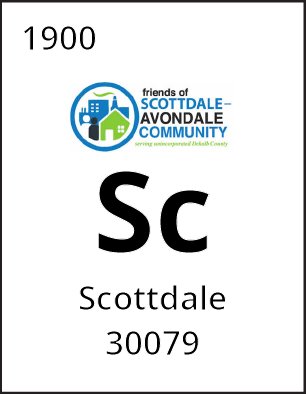 PROPERTY TYPE
Scottdale is home to condominiums, townhomes and single family homes.

SCHOOLS
McLendon Elementary School
Druid Hills Middle School
Druid Hills High School

LANDMARKS & FAVORITES
DeKalb Farmers Market
Kudzu Antiques

Scottdale is nestled next to Interstate 285, Avondale Estates and North Decatur. Once a mill town, Scottdale is a largely residential area with new development taking place. The PATH Foundation Trail, a bicycling path that runs from Stone Mountain to downtown Atlanta, cuts through Scottsdale. Scottdale features Dekalb Farmers Market and is close to all the places to shop, dine, and have fun on the east side of Downtown Atlanta. This neighborhood offers traditional bungalows, craftsman houses, and newer farmhouse styles.