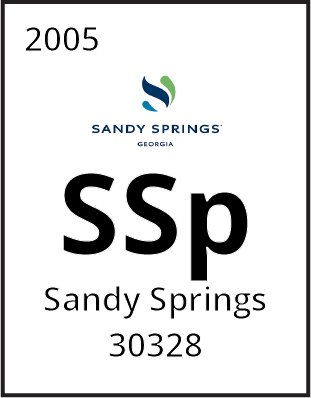 PROPERTY TYPE
Sandy Springs is home to many low-rise condominiums, apartments, townhomes, and single family homes. Architectural styles include bungalows, craftsman, mansions, and mid century moderns.

SCHOOLS
Heards Ferry, Spalding Drive and Lake Forest Elementary Schools
Ridgeview Charter and Sandy Springs Middle Schools
Riverwood International Charter School

LANDMARKS & FAVORITES
Abernathy Greenway
Heritage Green
King and Queen Buildings
Morgan Falls Overlook
Perimeter Mall

Along the arc of the I-285 loop, Sandy Springs offers bustling commercial, retail, and corporate businesses with equally suited opportunities for living. The sixth largest city in Georgia, Sandy Springs has an active neighborhood association and great amenities. Recently, the city of Sandy Springs development committee planned a downtown with a walkable live/work/shop/dine area including a 4 acre park, Heritage Green. Sandy Springs offers a little bit of everything for everyone with natural wonders such as the Chattahoochee River located in the neighborhood. Sandy Springs has several well-defined neighborhoods including Riverside, North Springs, Powers Ferry Landing and Perimeter Center. Sandy Springs offers luxury townhouses and condos, along with ranch-style homes, bungalows, and craftsmans. Numerous Fortune 500 companies such as IBM, Cox Communications, Mercedes Benz Corporate, and UPS call Sandy Springs home.