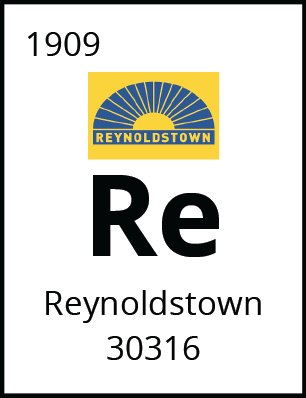 PROPERTY TYPES Reynoldtown includes condominiums, townhomes, lofts, and single family homes.SCHOOLS Burgess Peterson Elementary Martin Luther King Jr Middle School Maynard Jackson High SchoolLANDMARKS & FAVORITES Madison Yards Wheelbarrow Festival
Sorry we are experiencing system issues. Please try again.

Reynoldstown is a historic district and intown neighborhood on Atlanta's east side. Only 2 miles from downtown, Reynoldstown neighborhood attracts new families, singles, empty-nesters, students, and artists due to its close proximity to other intown neighborhoods, high walkability index, and bohemian hot spots. Reynoldstown has an active neighborhood association. Reynoldstown is a community that was originally settled after the Civil War by freed slaves who were employed by the railroad. Madison and Sarah Reynolds were the first ex-slaves to move into the area and are the namesakes of the neighborhood. Reynoldstown was annexed by the city of Atlanta in 1909 and celebrates its history at its annual Wheelbarrow Festival. Today, Reynoldstown is listed on the U.S. National Register of Historic Places. Artsy, historic, where old meets new, these are the elements of Reynoldstown.