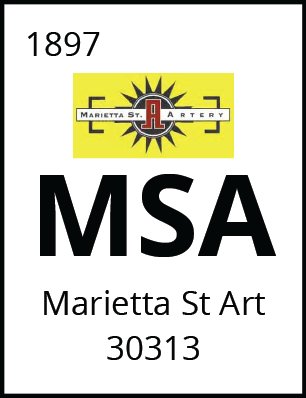 All buildings in the Marietta Street Artery were constructed after the Civil War following The Reconstruction Era, around the 1880s is when the city shifted from agriculture to industrial. Present day this shift is evidenced by the substantial industrial buildings that remain along the railroad tracks of Atlanta. Textile mills and industrial complexes were built along the rail lines and mill villages were built to house the workers in neighborhoods such as Home Park, Blandtown, Howell Station, and Bankhead.
A dense urban feel with historic commercial structures fostering a community of exploration and culture, these are the Elements of the Marietta Street Artery.

PROPERTY TYPE
Lofts, and high rise buildings are most common however there are increasing developments that lend more to traditional townhomes.

SCHOOLS
Centennial Place
David T. Howard Middle
Midtown High School

LANDMARKS & FAVORITES
Centennial Park
Coca Cola Museum
Georgia Aquarium
Mercedes Benz Stadium
National Center for Civil and Human Rights

Marietta Street Artery is an Atlanta neighborhood that is part of the West Midtown area, also known as the "Westside." Located in Fulton County with a local population of around 700, the neighborhood consists of Marietta Street and the city blocks immediately to the east and west of it, stretching from 8th Street NW on the north to North Avenue NW on the south. It is bordered by the neighborhoods of Home Park on the north, Georgia Tech on the east, downtown Atlanta on the south, and English Avenue on the west.