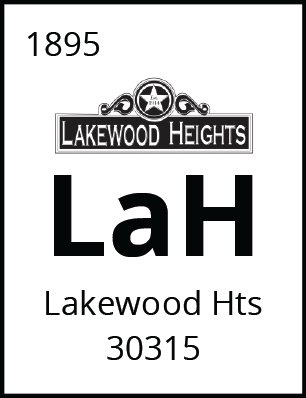 PROPERTY TYPES
Lakewood Heights includes primarily single family homes with styles consisting of late 19th and early 20th century houses – mostly bungalow style.

SCHOOLS
Dobbs Elementary School
Long Middle School
Early College High School at Carver

LANDMARKS & FAVORITES
Lakewood Amphitheater
South Bend Park
One mile proximity to the Atlanta Beltline Trail

Sorry we are experiencing system issues. Please try again.

Lakewood Heights is located in Fulton County, 3 miles south of downtown Atlanta. With roots dating back to 1895, Lakewood Heights now boasts a famous music venue – Lakewood Amphitheater and EUE Sunscreen Gems' studios, home to filmings of "Stranger Things," "Black Panther" and 30 other films. In addition, this neighborhood features a 77-acre South Bend Park with a dog park and Lakewood Stadium, a 10,000 seat high school football stadium owned and managed by Atlanta Public Schools. There is a certain longevity of residency in Lakewood Heights and residents feel as if Lakewood Heights is a "backdoor" to Atlanta's international airport and major highways.