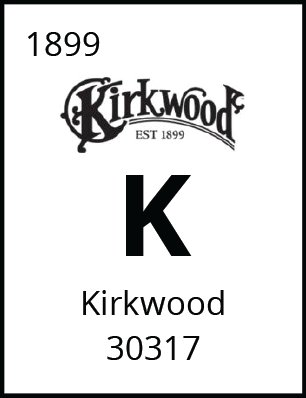 The small town in a big city," these are the elements of Kirkwood.

KIRKWOOD PROPERTY TYPE
Today, Kirkwood has many renovated Victorian and Craftsman mansions, 1920s bungalows and new construction homes. Kirkwood is on the National Register of Historic Places.

SCHOOLS
Toomer Elementary
Martin Luther King Jr. Middle
Maynard Jackson High School

LANDMARKS & FAVORITES
Bessie Branham Park
Coan Park
Kirkwood Spring Fling & other festivals
Kirkwood Urban Forest
Pratt-Pullman Yard

"The small town in a big city," Kirkwood is located 4 miles east of downtown Atlanta and attracts residents and visitors alike. Kirkwood houses a quaint and charming downtown section which hosts many locally owned favorites. Residents of Kirkwood enjoy parks, restaurants, and annual festivals. Kirkwood has an active neighborhood association and easy access to almost everything Atlanta has to offer. Residents began settling in Kirkwood in the mid-1800s. Kirkwood was established as its own municipality in 1899 and voted to be annexed into the City of Atlanta in 1922. Downtown Kirkwood has its own post office, a new fire station, and a public library. Notable restaurants include Sun in my Belly, Petit Marche, and Elymirachi. Many festivals are held in Kirkwood's beautiful green spaces. These include Kirkwood Spring Fling, Kirkwood Wine Stroll, and Kirkwood Home for the Holidays.