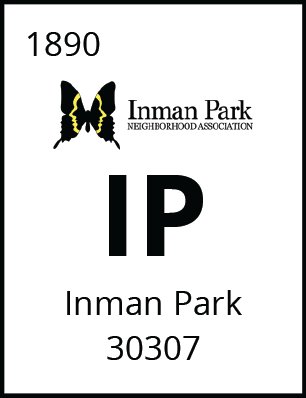 Eclectic, trendy with great food and festivals, these are the Elements of Inman Park.

INMAN PARK
Inman park residences include townhomes, condo/lofts, apartments and single-­family homes; everything from 850-­square-­foot shotgun homes to 16,800‐square­‐foot Victorian mansions.

SCHOOLS
Mary Lin Elementary
David T. Howard Middle
Midtown High School

LANDMARKS & FAVORITES
Eastside Beltline Trail
Krog Street Market
Inman Park Festival and Tour of Homes
Trolley Barn Event Space
Springvale Park

Inman Park was planned as Atlanta's first suburb in the late 1880s. Developer Joel Hurt touted its easy access to the city via the nation's first electric streetcar. Now an iconic Trolley Barn serves as a reminder of the neighborhood's beginnings and is a historic event space. Current residents value the intown proximity, century-old trees, and charming architectural details. Inman Park connects to the Eastside Beltline. Many restaurants, murals, and green spaces line this section of the Beltline which is included in the Lantern Parade each year. Krog Street Market was renovated from the Atlanta Stove Works and includes restaurants, bars, and shopping. Krog Street Market has received many accolades including Top 10 Food Halls in America, Best Bars in America, Best New Restaurants, and Best of Atlanta. Some might argue there's never a need to leave with its eclectic mix of local eateries and watering holes including Bread & Butterfly, One-Eared Stag, BeetleCat, Little Spirit and Inman Perk Coffee.