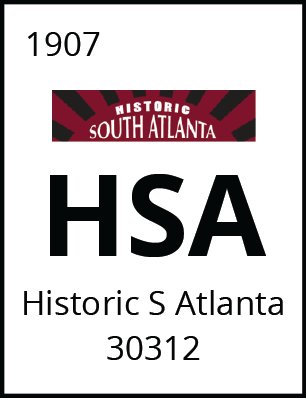 A neighborhood with green spaces, development proposals, and revitalization efforts, these are the Elements of Historic South Atlanta.

HISTORIC SOUTH ATLANTA PROPERTY TYPE
Primarily single family homes with Craftsman Bungalows the most prevalent architectural style.
SCHOOLS
Parkside Elementary
Martin Luther King Jr. Middle
Maynard Jackson High School

LANDMARKS & FAVORITES
D. Stanton Park
Southside Beltline Trail
Starlight Drive-In Theater

Sorry we are experiencing system issues. Please try again.

Historic South Atlanta is located 2 miles south of Downtown Atlanta. Established in the late 1880s, Historic South Atlanta has a rich tradition in the growth of higher education, performing arts and culture. Today, benefits of South Atlanta include: small population, consistent growth, and development opportunities. Historic South Atlanta houses an old railroad on the northwest side that is part of the Atlanta Beltline. With a population of around 1200, Historic South Atlanta consists of mostly craftsman style houses established between the 1920s and 1940s along with new construction neighborhoods. Historic South Atlanta is a short distance to green spaces.The Starlight Drive-In is a local favorite. It is the last drive-in theater in Atlanta and features weekly movies.