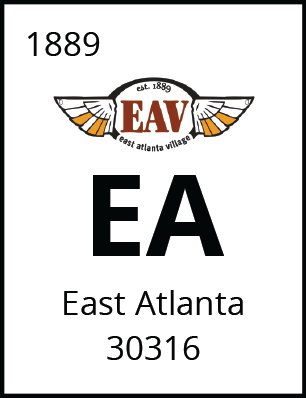 Trendy with locally-owned stores, music, and bars, these are the Elements of East Atlanta.

EAST ATLANTA PROPERTY TYPE
Living in East Atlanta offers residents a sparse suburban feel and most residents own their homes. In East Atlanta there are a lot of bars, restaurants, coffee shops, and parks.
Bungalows built in the 1920's and 30's are common in East Atlanta.

SCHOOLS
Burgess Elementary
Martin Luther King Jr. Middle
Maynard Jackson High School

LANDMARKS & FAVORITES
Brownwood Park
EAV Farmers Market
East Atlanta Craft Beer Festival
East Atlanta Strut
The Earl

Sorry we are experiencing system issues. Please try again.

East Atlanta Village (aka EAV) is a walkable city area with a distinctive, edgy character. EAV boards Edgewood, Kirkwood, Ormewood Park and Woodland Hills neighborhoods. Dating back to the 1860's, East Atlanta was the site of the Battle of Atlanta during the Civil War. Today, East Atlanta has evolved into a diverse neighborhood with happenings around the clock. Home to popular music venues such as the Earl and the Basement, EAV attracts performances from local, regional, and national bands. The East Atlanta Strut that includes a parade, live musics, and art is held in September. Throughout East Atlanta, you'll find a melting pot of restaurants, pubs, bookshops, artisan cupcake bakeries, LGBTQ-friendly bars, bike shops, clothing stores and more. The East Atlanta Strut is held every September and features live music, art, and a parade. EAV has a craft beer festival the third weekend in May.