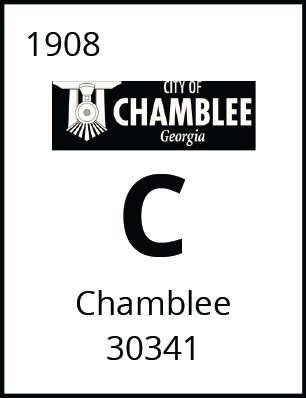 Eclectic, industrial with antique stores and shopping, these are the Elements of Chamblee.

CHAMBLEE PROPERTY TYPES
Chamblee offers a wide variety of housing options including single-family homes, condominiums, townhouses, apartments, and new construction homes. Common architectural styles: Traditional, Craftsman, Bungalow, Cottage, and Ranch.

SCHOOLS
Ashford Park Elementary
Chamblee Middle School
Chamblee Charter High School

LANDMARK & FAVORITES
Antique Stores
Biplane Rides over Atlanta Inc,
Buford HIghway Flea Market
Keswick Park
Peachtree Creek Greenway
Peachtree DeKalb Airport

Sorry we are experiencing system issues. Please try again.

Chamblee is located within the 285 perimeter, north of I-85, and along Buford Highway in northern Dekalb County. Chamblee is one of the ten fastest growing small cities in the U.S. In the early 1900s, the city began as a southern railroad town with multiple dairy farms. Today, residents love this area because of the location and abundant housing options. Established neighborhoods, historic bungalows, modern ranches, and new condominiums are woven together throughout this area. Chamblee is an exciting city to explore, from the South's largest collection of antiques to the extensive collection of auto dealerships. There are seven neighborhood parks in Chamblee, the largest of which is Keswick Park. It offers several different fields for various sports as well as playgrounds and picnic areas.